Martial law arrests and detentions by end-1972
From IRAIA Wiki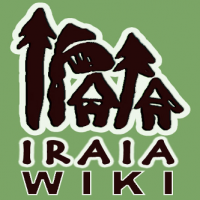 Perhaps the most prominent, unforgettable, and continuing aspects of martial law in the Philippines, especially during its first years (1972-1977), was the systematic hunting down, arrest, and indefinite detention of thousands of activists, media people, opposition politicians, suspected rebels and rebel supporters, and even ordinary people who for one reason or another earned the ire of the Marcos dictatorship and its armed minions.
First wave of arrests
By Tuesday, 26 Sept 1972, Information Secretary Tatad said, martial law arrests for "involvement in the Communist conspiracy and other criminal activities" had risen to 97 persons, from an earlier 53. The list presumably included such top priority targets as opposition Senators Benigno Aquino Jr., Jose W. Diokno and Francisco Soc Rodrigo; well-known anti-Marcos media and cultural critics; and leading activists of the labor, peasant, student-youth, and women's movements as well as Christian and Moro progressives.
Media arrests among the first wave
Among the first media people who are arrested at the onset of martial law were the following:
Teodoro M. Locsin Jr., publisher of the Philippines Free Press
Napoleon Rama, senior staff writer of the Free Press, delegate to the Constitutional Convention
Amando Doronila, editor, Manila Chronicle
Maximo Soliven, columnist, Manila Times
Rosalinda Galang, Manila Times
Amelita Reysio-Cruz, Manila Daily Bulletin
Rolando Fadul, Taliba
Francisco "Soc" Rodrigo, columnist, Taliba
Go Eng Kuan, Chinese Commercial News
Veronica Yuyitung, wife of deported newsman Rizal Yuyitung
Jose Mari Velez, newscaster, Channel 5
Roger Arienda, fiery radio commentator
Most of them were well-known Marcos critics.
Those who were able to elude arrest during the night martial law was declared were Ernesto O. Granada of Manila Chronicle and Luis D. Beltran, Evening News.
Granada hid out for several days in a friend's house. Primitivo Mijares reportedly advised him that if he is in the Greater Manila area, he should surrender to the PC at the soonest, since the team assigned to him might grow trigger-happy as the days lapse. Granada and Beltran were eventually surrendered to PC authorities in Camp Crame by Col. James G. Barbers, Manila police deputy chief.
Other media arrests include those of Ruben Cusipag (Evening News), Roberto Ordonez (Philippines Herald), and Manuel Almario (senior staff member, Philippine News Service). All three were were vocal National Press Club habitues. Ordonez had written an in-depth series of articles on the NPA, while Almario wrote a few articles in praise of Mao.
(Source: Mijares 1986, 78)
Totals by end-December 1972
Exactly three months later, on 26 December 1972 (Tuesday), the Marcos regime announced that 8,281 people--including subversives, criminals, students, politicians and journalists--have been "apprehended and detained" since martial law was proclaimed. It was the first time since the declaration of ML that the government revealed the number of those detained. Of the total:
2,410 allegedly belonged to subversive groups;
2,219 were allegedly wanted criminals;
3,652 belonged to the "others" category, which was believed to have included at least three opposition senators and 22 Manila-based journalists.
The government said 2,123 of the detainees--around 1/4 of the total--were released before Christmas. The list of early releases included one senator and 15 journalists.
Continuing arrests in the early martial law years
More mass arrests as well as selected abductions and disappearances continued throughout these early years, particularly in October-December 1974, late 1975, and various batches in 1976.
Until the present, it remains a great challenge for historians and human rights advocates to list down, much less to fully document, all cases of arrests and detentions, as well as disappearances, that happened if only during those first five years: names of persons, dates, places, circumstance of arrest, where detained, arresting unit and officers, treatment under custody, among many other information that can give flesh to the actual incidents.
One of the most reliable sources for such information would be the archives of the Task Force Detainees of the Philippines (TFDP), which contains case files as well as publications focused on particular cases especially those involving torture.
Other valuable sources (for the 1972-1977 period) include Various Reports and Signs of the Times of the AMRSP, the many local and sectoral publications that proliferated by 1975, and of course the AFP records recently turned over (reportedly) to the government's Commission on Human Rights.